Tuesday, December 05, 2017
Dear Friend:
How would you like to have all your health questions about your French Bulldog 
answered?
all in one place!
Do you love your Frenchie and want the very best health for him or her?
I know you do and that's why I've written the definitive book on French Bulldog Health. It covers all the common Frenchie health problems including:

 Breathing – that adorable mug conceals several potential health issues, so many that it has a name: Brachycephalic Syndrome. Find out what this means for your French Bulldog's health.

 Frenchie Orthopedics – why your bulldog is at risk for two serious spine disorders called Hemivertibrae and Chondrodystrophy. You probably have never heard of them but they are present in most bulldogs to a degree.

 Skin Problems – Frenchies are prone to skin conditions including "hot spots", bald spots, and face fold infections. Learn effective home treatments before you make a costly visit to the vet.

 Eyes – that squishy little face is once again to blame for some eye conditions.

 Allergies – why your Frenchie is prone to allergies and how you can get him in tip top shape so he can resist them.

 Wrinkles – once again sooo cute but they can get infected and smell terrible! I have an easy, effective, safe home remedy.

 Digestion – it's a delicate thing! So many bulldogs suffer from digestive disorders and food allergies.

 much much more!
Introducing the French Bulldog Health System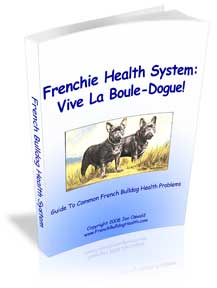 Your definitive guide to French Bulldog Health

.

All the information you need to have a healthy, happy, Frenchie.

I have had bulldogs for over 14 years and have had my share of health issues with my first English Bulldog. She was sick from the day I got her, but I just couldn't give her back or let her be put down, so I researched the best methods for keeping her healthy. And she lived to be 12!

I've found both conventional and holistic and alternative methods for optimum bulldog health and combined them all into an easy to read and comprehensive guide.

Because the French Bulldog is a toy version of the English Bulldog, many of the same issues plague them. There are additional issues because the Frenchie was bred even smaller and more compact.

The French Bulldog's extreme compact body can be plagued by spinal problems if you don't know what to look for. Be sure you have a responsible breeder who will not breed a dog just for looks if they have these spinal deformities.

"Let's See What Else You Get When You Order"

Bonus #1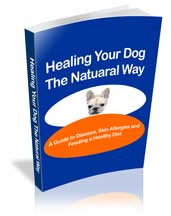 Healing Your Dog the Natural Way:
A Guide to Disease, Skin Allergies and Feeding a Healthy Diet
A revolutionary look at the Miracle of Healing Your Dog with Food.
Yes, food can heal your dog. This guide gives you the reasons why and tells you how to treat dog diseases with food.
Bonus #2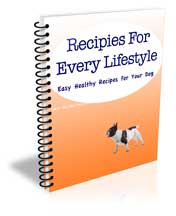 Whether you have time to cook for your bulldog or just want some "grab and go" solutions, this 50p guide has solutions for you and your dog!
Choose from "I don't have time to cook for myself", "I can barely cook for myself" and "I love to cook" plus hypoallergenic meals and simple easy recipes you can prepare in advance, freeze, and thaw as needed!
You'll be amazed what you can whip up to add to your dog's dry food, in just a few minutes of your time, and how much it will enhance your dog's wellbeing.
Dogs need variety and this provides many easy ways to add changesof foods and tastes to his diet. Your Frenchie will be so excited at mealtime!
Bonus #3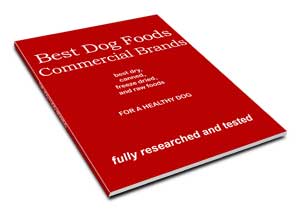 The very best commercial dog foods available!
My personal approved list, backed up by years of research and testing.
Over 70 pages of top brands, why they're good, and where to find them. Your dog's life and longevity depend on top dog foods. They're all listed here complete with illustrations of the bags and cans so they'll be easy to recognize.
Bonus #4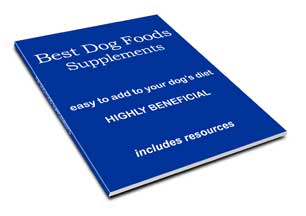 The best and most longevity and health supporting Supplementsto keep your dog healthy and keep you worry free.
Choose from a variety of additives that can aid digestion, keep your Frenchie's coat sleek and problem free, and supplements that can boost your bulldog's immunity.
They're all here with recommended brand names and where to find them.
"So What's The Price For All This?"
Because I've just finished writing this Guide, and I want to get it in the hands of as many French Bulldog owners as possible, I'm offering it to you today at a special introductory price.
Frenchie Health System
plus all 4 bonuses
$49.95 special online price
only $39.95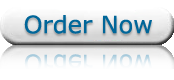 ==> this is an environmentally friendly product!
it will be digitally delivered to your computer desktop
in the pdf form commonly known as ebooks
you can save it, print the parts you like, or burn to a cd

Backed by my personal guarantee. I believe you will find this information extremely useful and I totally stand behind it. If you are not satisfied for any reason, I will refund you payment immediately and the information is yours to keep!
Your Bulldog Pal,

p.s. I want the best for your French Bulldog. Because I personally researched (for over 14 years) this material just for bulldog owners, and I've learned some really valuable money and health saving techniques I'd like to share with you. Order your copy today for only $39.95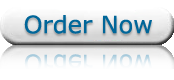 Get The Frenchie News & Health Bulliten!
sign up today and I'll send you information on

unique French Bulldog health conditions

how to treat your dog at home

breaking news

videos

much much more . . .

Enter your name and email address below